Driverge E-Transit Promotion
driverge-full-size-wheelchair-accessible-vans
driverge-chrysler-flex-series
Custom Commercial Fleet Van Upfitters
At Driverge we're in the business of merging new ideas in transportation and innovation, building stronger partnerships to develop unique and smarter solutions that work more efficiently and affordably for you.
At Driverge, people will always come first. By integrating high-performance materials with people-focused design, we engineer smarter accessibility solutions adapted to moving people more safely, comfortably and efficiently. We believe custom conversions should be held to a higher standard of durability, structural integrity, performance and adaptability – custom upfitting and fleet solutions to accommodate your vehicle's exact specifications.
We believe collaboration is the key to developing commercial solutions for our partners. It's not just what we do, it's how we work – from concept to engineering to our production floors. We imagine ideas that don't exist and invent them. We believe there are no set parts. Our design process allows us to craft custom tailored solutions to meet your specific needs.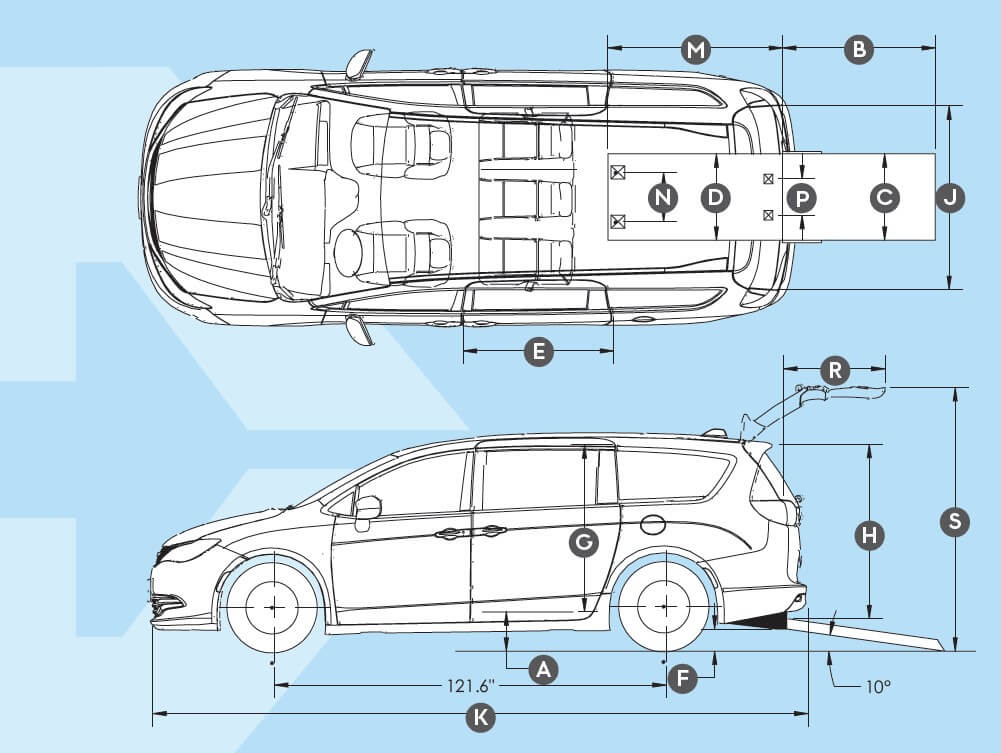 Innovative Commercial Vehicle Solutions
We leverage our long history as an industry leader in adaptive technology to develop custom commercial conversions that meet or exceed federal and OEM safety standards. Our mobility vans comply with the standards set by the American's With Disability Act (ADA).
Our crew vans are used in a wide range of applications, including mobile offices, equipment haulers, prisoner vans, meal delivery, and more. These vans can be upfitted for use in any line of work or industry.
Driverge designs and crafts custom tailored solutions to meet your specific needs. With over 400 vehicles in inventory ready for custom modifications, we can deliver your vehicles faster than anyone.
Full-size mobility vans offer handicap accessibility via ramps or wheelchair lifts, with room for more passengers. These vehicles can also serve as shuttles that meet ADA guidelines.
These full-sized vans can be used as shuttles, mini buses, or executive transporters. These seating arrangements fit up to 15 passengers comfortably, with optional features like reclining seats, luggage dividers, and more.
Our minivans can be upfitted in a variety of configurations, including executive shuttles for businesses and camper vans for outdoor recreation.
Our ADA compliant minivans are fitted with wheelchair accessible ramps that can be used for taxis, senior living shuttles, and more.
OEM-Certified Vehicle Manufacturer
Driverge is certified by several motor companies as an authorized vehicle modifier. As an official partner, we typically have over 500 vans on our lot ready for an upfit:
Upfits by Make/Model
Our custom conversions employ exclusive Driverge technology on the most popular full-size vans and minivans that provide maximum capacity, flexibility and comfort.
Industries We Serve
We believe collaboration is the key to developing custom solutions specific to each industry. While there are countless ways to configure vehicles, we find the most cost effective ways to upfit your vehicles that gives your business a competitive advantage, and help your employees get the job done efficiently.
Contact our dedicated Customer Support Team to find the right solution for your budget and fleet requirements.