ADA-Compliant Rear-Entry Vans
Every day we create adaptable solutions focused on making accessibility for wheelchair passengers faster and easier. All rear-entry Driverge vans meet or exceed the Americans with Disabilities Act (ADA) guidelines. We make ADA-compliant Dodge Grand Caravans, Ford Transit Connects, Toyota Sienna Minivans and Chrysler Pacificas/Voyagers.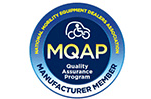 MQAP-Certified Side-Entry Vans
Our side-entry minivans are popular family vans and have achieved MQAP certification from the National Mobility Equipment Dealers Association (NMEDA). The MQAP program provides additional assurance to purchasers that vehicles being built for physically challenged riders or drivers meet certain quality standards created by peer group experts in the mobility industry.
4-Year Conversion Warranty
Driverge backs its new minivan conversions purchased by individuals for non-commercial use with an unprecedented 4-year or 50,000-mile, consumer-use conversion warranty. 
Driverge side-entry vans are equipped with automatic ramps and are an excellent choice in high-traffic areas because loading and unloading is done from the curb side. In a parking lot, side-entry is limited to ADA-compliant parking spaces that have extra space for the ramp. 
Dodge Grand Caravan Quiet Ride™
Chrysler Pacifica/Voyager Quiet Ride™
Driverge's exclusive rear-entry ramp option can be folded into the floor of the van when not in use which creates more room for luggage and other cargo. Only Driverge has it.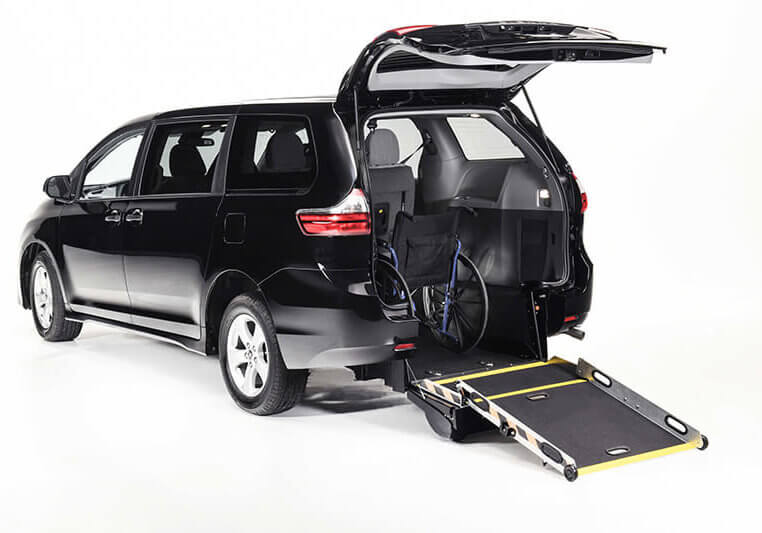 A patented removable ramp that allows the operator to use the detached ramp to navigate over curbs when needed.
Need a Quote?
Contact our dedicated Customer Support Team to find the right solution for your budget and fleet requirements.